LIVE, LEARN, AND THRIVE
The Abbot is ideally situated next to the MSU campus, at the intersection of Abbot and Grand River, with stunning views in every direction. Whether you're gearing up for game-day or buckling down for exams, The Abbot is the retreat you need. Uniquely entertaining amenities, such as an adjoining club room and rooftop terrace, allow for effortless social interaction; while serene study zones and fitness areas provide respite and focus. Choose from fully furnished studio, one, two, and three-bedroom apartments, with built-in storage solutions for a smarter way of living. Your next move is absolutely Abbot.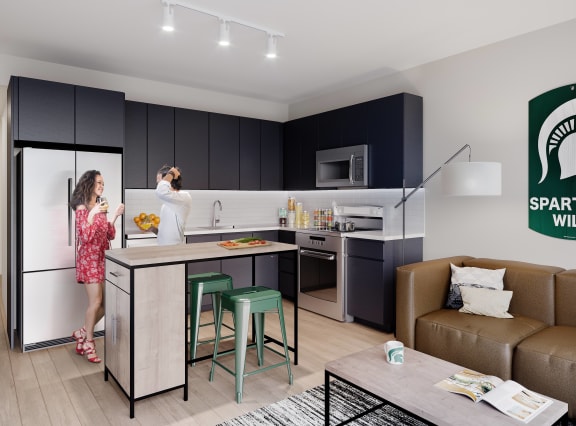 AN ACHIEVABLE EXPERIENCE
ADDING EASE AND INTENTION TO CAMPUS LIVING
At The Abbot, you'll discover a community developed to enhance your lifestyle. Each furnished, thoughtfully designed space redefines the comforts of home – from wood-style flooring and in-home washer and dryer units to stainless steel appliances and walk-in showers. Think of The Abbot as your own dynamic, well-appointed escape that sparks creativity and continual growth. However, settled on the doorstep of MSU, it remains connected to the vibrancy of campus life.
A STATEMENT LOCATION IN EAST LANSING
PRIME ADDRESS, ENLIVENED OPPORTUNITY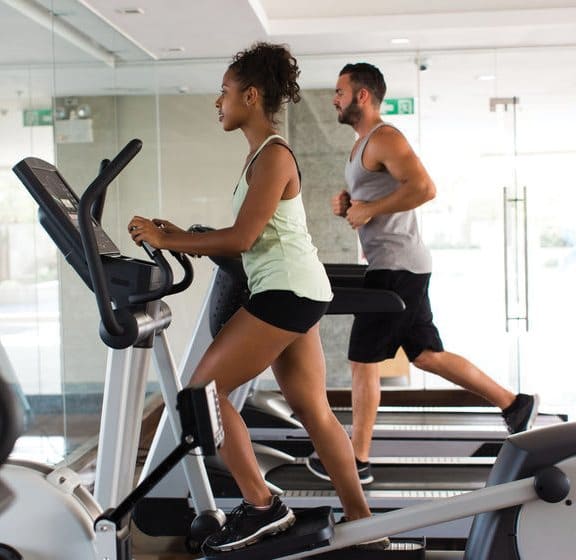 Around the Clock Access to Fitness Equipment
Quiet, Comfortable Study
Lounges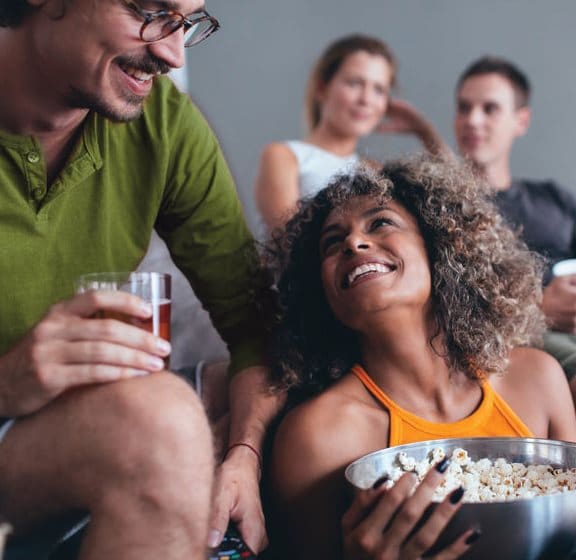 Two Floors of Elevated Social and Activity Space
CELEBRATING THE PAST, INSPIRING THE FUTURE
The Abbot strives to usher in a revitalized future for East Lansing and Michigan State University with a redefined use of a timeless setting. Although on the forefront of modern amenities, the housing and retail space available pays homage to its iconic location at the intersection of Abbot and Grand River. Plan your visit today.